Volunteer
Volunteers are the cornerstone of the Mid-North Food Pantry. Without volunteers, the Mid-North Food Pantry could not deliver its service or fulfill its mission.
Volunteers are needed to:
Unload delivered food and stock pantry shelves:  Currently need volunteers on Thursdays from 10:00 AM to Noon and Noon to 2:00 PM to unload the delivery truck, move food from the back room to the shelves, and bag bulk food such as rice and pasta
Assist clients in the pantry:  Currently need volunteers on the first, second, and fourth Fridays of the month from 9:45 AM to 12:15 PM and Noon to 2:30 PM to help customers select and bag their groceries.
We have lots of shifts available this month and no special experience is necessary.  Please sign up at our SignUp.Com page or contact us via email at volunteers@midnorthfoodpantry.org to find out how you can help.
Volunteer Spotlight:  McLain Henderson
McLain Henderson built this swanky new shed as his Eagle Scout project. Now we have a place to safely store our garden tools and supplies. Thank you, McLain!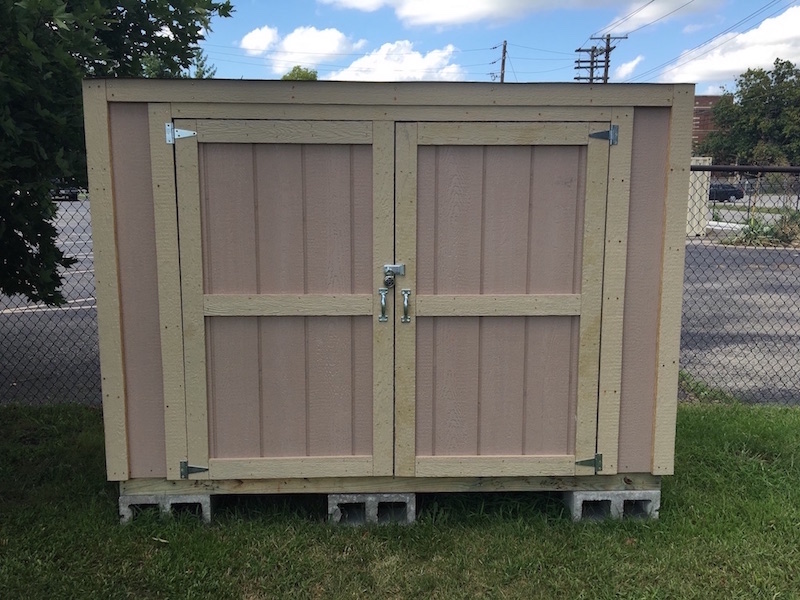 Volunteer Spotlight:  Ross McKenna
How does the MNFP's food get from the delivery truck onto the pantry shelves? One answer is Ross McKenna.
Visit the MNFP on a delivery day and you'll find Ross deep inside the delivery truck, unloading boxes of produce, canned goods, and other items. Without Ross, we would still have food, but it would take hours and hours longer to get that food into the pantry.
Ross began volunteering for the MNFP about 2 years ago when he retired from his career teaching math at Ben Davis High School. Why does he volunteer? "Having taught children I know that hungry children don't learn well.  Hopefully we can get kids fed and make them better learners and better citizens for society."